Huasuda unveiled at 2018 China International Intelligent Building Exhibition
From March 12th to 14th, 2018 China International Intelligent Building Exhibition was held in Beijing National Convention Center. China International Intelligent Building Exhibition is the only international professional event established by the Ministry of Construction and Housing in the field of intelligent building. With the theme of "Intelligent Building Service Smart City", it reflects the development characteristics of the intelligent building industry. Smart buildings have experienced rapid growth and are gradually maturing. With the rapid development of new intelligent technologies such as big data, cloud computing, Internet of Things, mobile internet, etc., today's intelligent building industry presents a trend of great integration and more bright spots. At the just-concluded China International Intelligent Building Exhibition, as one of the outstanding enterprises in the field of architectural intelligence, Huasuda has brought a series of products and solutions to the show, attracting many audiences.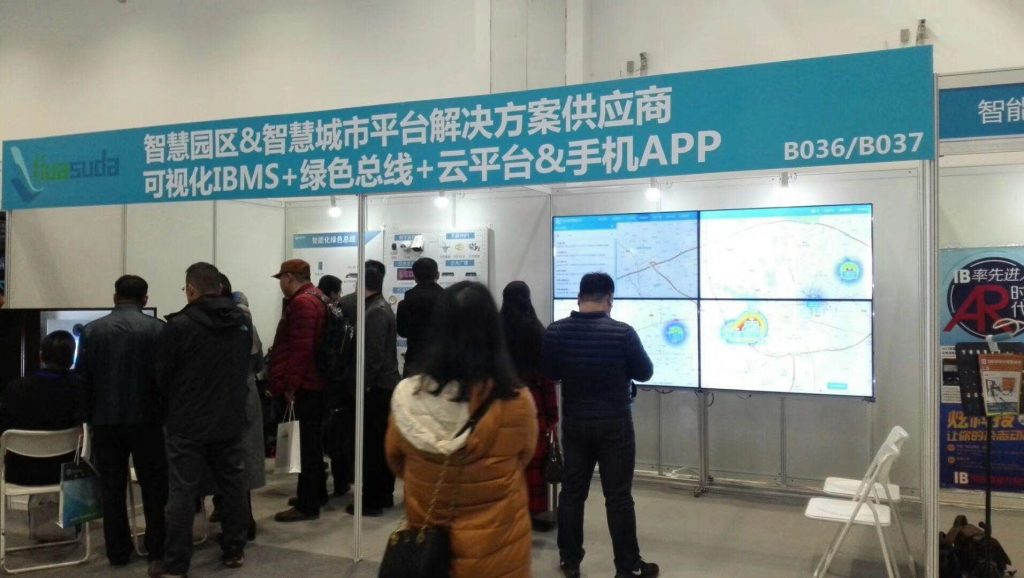 The Chairman of the China Construction Association Intelligent Building Branch and the president of "Smart Building" magazine –JiuSong Huang visited the Huasuda Exhibition Hall and put forward many valuable opinions on Huasuda products. Huasuda and many customers have been friendly communication through this exhibition., made many new friends. Face-to-face communication, distributing materials, exchanging business cards, etc., and in-depth conversations with peers and potential intent customers, reached a cooperation agreement or intention, which will bring great development to the future development of Huasuda Encouragement and new opportunities.